---
What Is Covered By Renter's Insurance & Do I Need It?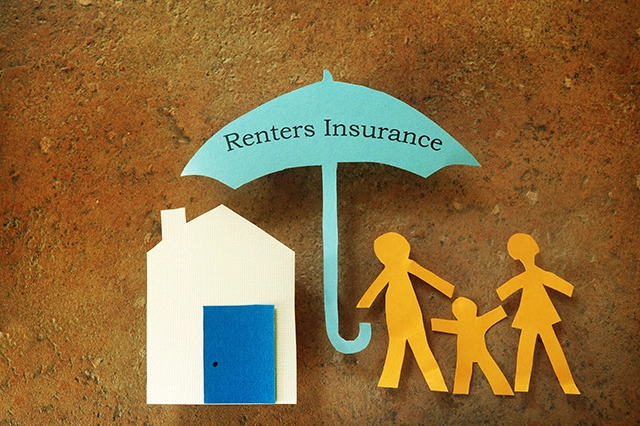 Renting is incredibly common. In fact, 2021 saw 44 million housing units occupied by renters in the USA. For many, renting makes good financial sense—until something goes wrong. 
That's where renters insurance comes in. It helps protect you and everything you own should the unexpected happen, like fire or theft. But, what is covered under renters insurance and is it worth it? We'll answer your questions below, so you can decide if renters insurance makes sense for you (spoiler alert: it probably does).
Free Home Insurance Comparison - Save up to 30%
No junk mail. No spam calls. Free quotes.
No Signup required
Understanding Renter's Insurance
If you rent your apartment or house, you might already understand the need for renter's insurance. But if you haven't yet explored this type of insurance or you're about to move to a new place, you'll want to understand what it is, why it's important, and what is covered under renters insurance. 
Renter's insurance is designed to protect your belongings and liability if you're renting a place. It applies to an apartment, entire house, room in a home, or anywhere that you're renting to live. If you think that your landlord's insurance will cover you, think again: their landlord's insurance will protect the building, but not you or your property. 
Ideally, every renter should have renter's insurance. It's affordable and easy to get, and it can help protect you financially should something go wrong. So, what is covered by renter's insurance? Let's dive into it.
What Is Covered Under Renters Insurance
Renter's insurance offers pretty thorough coverage, considering how affordable it is. It typically covers three buckets:
Your belongings if they're stolen or damaged

Your personal liability, in case someone is injured in your apartment

Your temporary living expenses in case your apartment becomes unlivable
You can also add coverage to your policy for more valuable items, like jewelry, or to cover perils that aren't included in your policy, like a flood. 
Renter's insurance is pretty handy, in that it protects your belongings even if they're not in the home you rent. If your laptop or watch gets stolen on vacation, they've still covered under your renters insurance because it's insured property. 
Free Home Insurance Comparison - Save up to 30%
No junk mail. No spam calls. Free quotes.
No Signup required
How Renters Insurance Coverage Works
Renters insurance covers your personal property, like your clothing, furniture, electronics, and more, from certain named perils. Each policy is different, but these typically include:
Fire
Lightning
Falling objects
Theft
Vandalism
Smoke damage
Damage from someone's vehicle
Overflow of water
Freezing of plumbing
Short-circuit damage
Riots
Explosions
And more
Most renters insurance policies cover only named perils, meaning that the peril has to be actually listed in your policy to be covered. Alternatively, you can find policies that cover all perils, excluding any exceptions listed, but these policies will be more expensive. 
What's not typically covered? Floods, earthquakes, sinkholes, and pests. High-value items might also not be fully covered, due to the coverage limits of your policy. You should consider adding more coverage to your policy if you're concerned about these. Your vehicle is also not covered under renters insurance; you should have separate car insurance to protect it from damage or theft. 
It's important to note that if your roommate has renters insurance, you and your belongings aren't covered under it. You'll need your own policy based on your property. Roommates can sometimes split policies, but it's often a better value (and coverage) to each have their own.
Replacement Value vs Actual Cash Value
You'll also want to make sure you know whether your policy covers the replacement cost or the actual cash value of your belongings.
Replacement cost:

the cost of replacing your items, regardless of wear and tear.

Actual cash value:

the current value of the item, factoring in depreciation.
For example, if your laptop is five years old, it's likely worth a lot less than you initially paid for it. Replacement cost would cover the price of a new, similar laptop while actual cash value would reimburse you the amount your five-year-old laptop is currently worth. A policy that covers the replacement cost will cost more, but ultimately offer better coverage. 
Free Home Insurance Comparison - Save up to 30%
No junk mail. No spam calls. Free quotes.
No Signup required
Personal Liability Coverage
As mentioned before, renters insurance also covers your personal liability if someone gets injured in your apartment, such as from slipping or being bit by your pet. The insurance will help cover the injured person's medical bills and your legal costs if you're sued, within your policy limits. 
It also helps cover you if you're found responsible for property damage to someone else's apartment, like if you left a faucet running and it leaked into your neighbor's ceiling. 
If your apartment is found to be uninhabitable, such as from smoke damage, frozen pipes, etc., your renter's insurance will cover the costs for you to temporarily live elsewhere. It can help pay for hotel costs, food, and even gas if you have to travel further for work. 
Renters insurance is a smart idea and offers great coverage for the cost. After all, losing everything you own in a fire is traumatic enough without also having to figure out how to pay to replace it all. 
Make sure you figure out how much coverage you'll need based on the value of your belongings. If an expensive item gets damaged and exceeds the coverage limits in your policy, you're on the hook for the difference in cost.
With more and more landlords requiring renters insurance, it's not a bad idea to take out a policy to protect yourself financially and have peace of mind.